Il y a quelques semaines j'ai été invité à aller découvrir les nouveaux parfums d'hiver de Lush Gelato :
•Crème fraîche & Apple crisp
•Eggnog & chocolate waffle cone
•Pumpkin spice & chocolate chunks
•Cognac & pecan pie
Je ne sais pas pourquoi j'ai attendu aussi longtemps pour aller découvrir cette adresse alors qu'elle était dans ma liste et pas loin de chez moi. Du coup j'ai embarqué ma petite Phoebe avec moi et nous sommes allées essayer ca! Notre préférence était sur le Eggnog, mais tout les parfums étaient vraiment bon.
Toutes les glaces sont réalisées à l'adresse de Polk street et entièrement réalisées maison à partir d'ingrédients locaux.
A few weeks ago I was invited to taste the new winter flavors at Lush Gelato :
Fresh cream and apple crisps
Eggnog and chocolate waffle cone
Pumpkin spice and chocolate chunks
Cognac and pecan pie
I do not know why I waited that long to test this adress while this place was in my "to do" list and not far away from my place. So I went with my little Phoebe to taste those ice creams ! Our favorite was the eggnog one but all tasted great.
All their ice creams are homemade from scratch at the Polk Street adress with fully local products.
1817 Polk St, SF | 4184 Piedmont Ave, Oakland | 1511 Shattuck Ave, Berkeley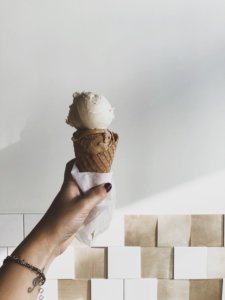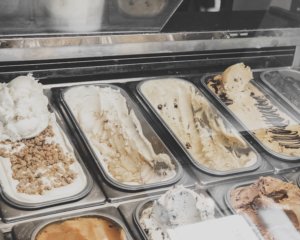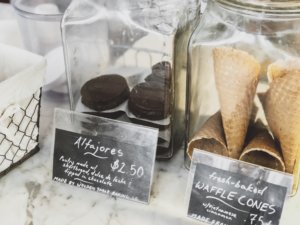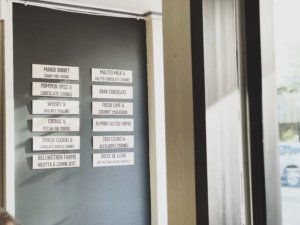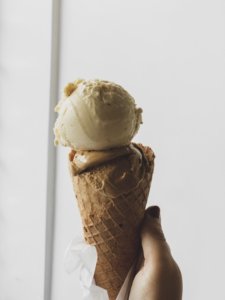 XO