Voici une des adresses que j'avais le plus envie de tester à San Francisco et ça depuis bien longtemps. Tartine Manufactory propose comme son nom l'indique des tartines et ce avec des produits frais et du pain fait maison. D'ailleurs, si je ne me trompe pas vous pouvez également acheter une boule de pain à emporter sur place. Celui-ci est bon et comparable au pain français même si l'adresse à tendance à le cuir un peu trop ce qui donne une croûte un peu trop grillée à mon goût. Comme elle est située dans Mission district, ce n'était pas super pratique pour moi d'y aller car pas vraiment à côté de chez moi. Comme la plupart des adresses que j'avais mis dans ma liste "à tester" c'est en parcourant les instagrams des bloggeuses de San Francisco que je l'ai trouvé. Pour le coup je dois vous avouer que celle ci m'a un peu déçu, mais je pense que c'est parce que je n'avais pas commandé les bonnes choses. En effet vu les prix nous n'avons pas commandé dans la section plats, mais dans la section appetizer et franchement c'était bon, mais cher pour ce que c'était. Et lorsqu'on a vu les plats des tables autours de nous arriver je me suis quand même dit "ha oui en fait on aurais du prendre ça".  L'autre point est que cette adresse propose une carte à la saison et que je l'ai testé fin octobre. Hors l'automne n'est pas vraiment ma saison favorite en matières de saveurs.
Bon bilan serait donc; bon, mais cher.
Mon conseil; commandé définitivement les plats, vous payerais peux être 4/5 dollars de plus mais la différence en quantité vaut carrément le coût.
Comme à chaque fois j'ai bien sûr testé le croissant parce que je compte bien faire un petit classement des meilleurs croissants de San Francisco. Celui-ci est toujours plutôt loin du croissant français, mais est sûrement dans le top 5 des meilleurs de SF.
This is one of the adresses I absolutely wanted to test in San Francisco and that, for quite some time. Given the name, Tartine Manufactory, they offer toasts alongside fresh products and homemade bread. Besides, if I'm not mistaken, you can also buy as a takeaway a bread roll. It's good and close to the french bread even though they tend to bake it for too long which result in a too roasted crust. Since it is situated in Mission district, it was not really convenient for me to go there. Just like most of the places that I'd like to test, I found it via the bloggers and instagramers of San Francisco. To be honest, this one was a bit disappointing, but I think it is due to the fact that I did not order the right meals. Indeed, given the prices, we only ordered appetizers, and it was good, but still expensive for what it was. And when we saw the dishes on the tables around us, I thought "well, we should have ordered those ones". The other thing is that this place offers a card based on the season. The autumn is really not my favorite one.
My final thoughts would be; tasty but expensive.
My advice; you should definitely order the dishers, you will pay an additionnal 4 or 5 bucks, but it will be worth it.
As usual I tested the croissant, since I'd like to do a ranking of the best croissant of San Francisco. This one is probably in the top 5 of SF, but still quite far for the croissant in France.
595 ALABAMA ST
SAN FRANCISCO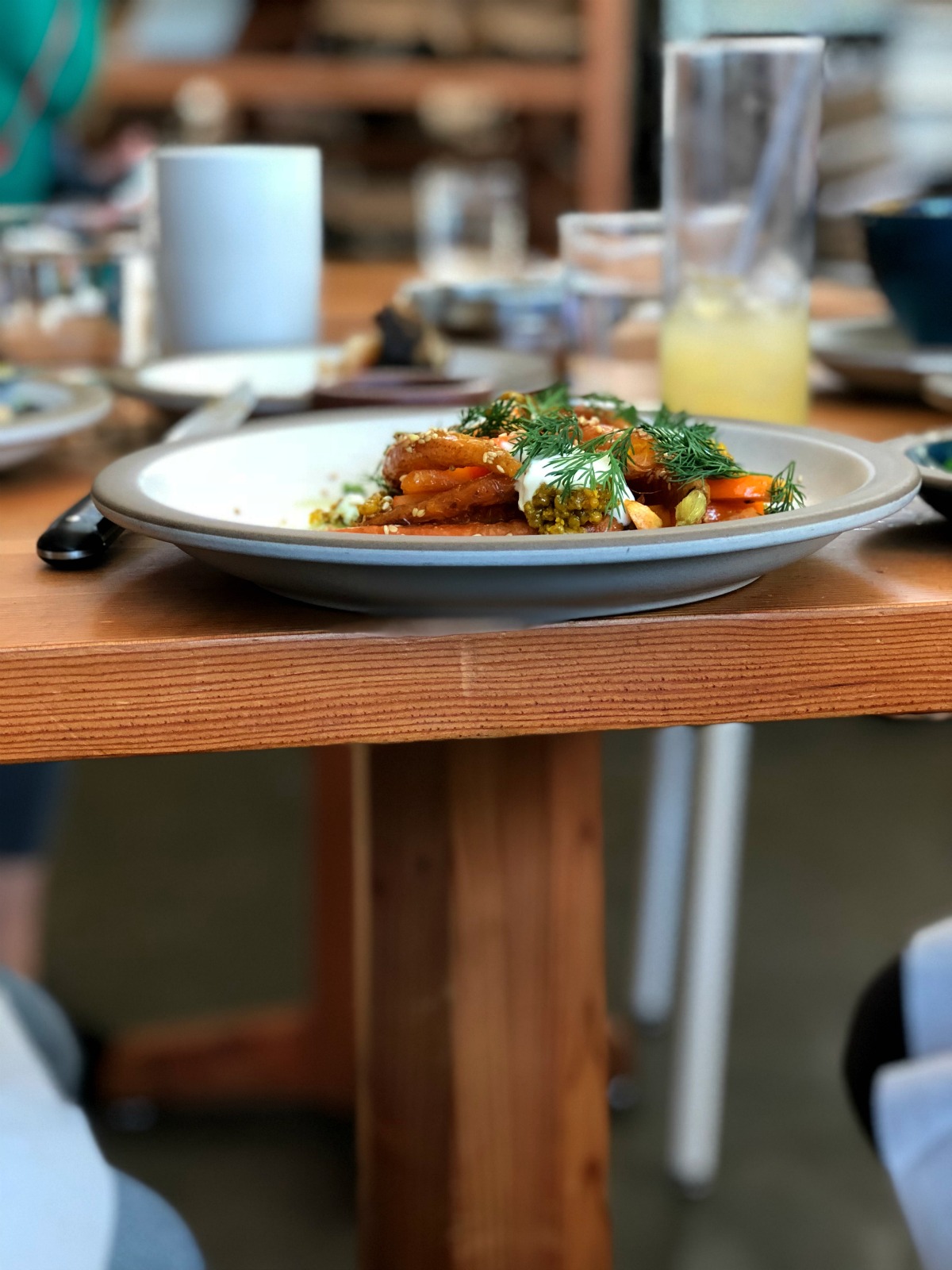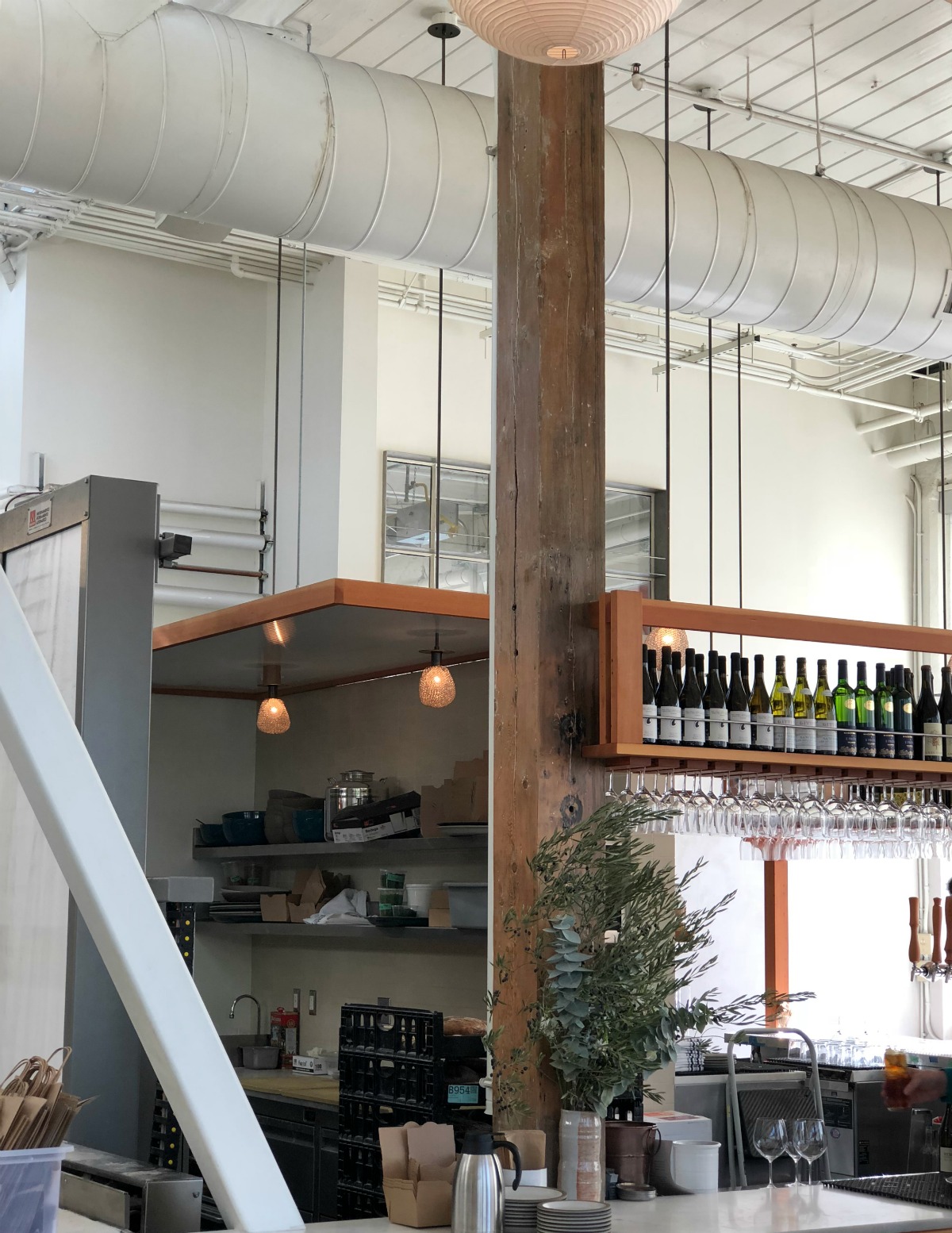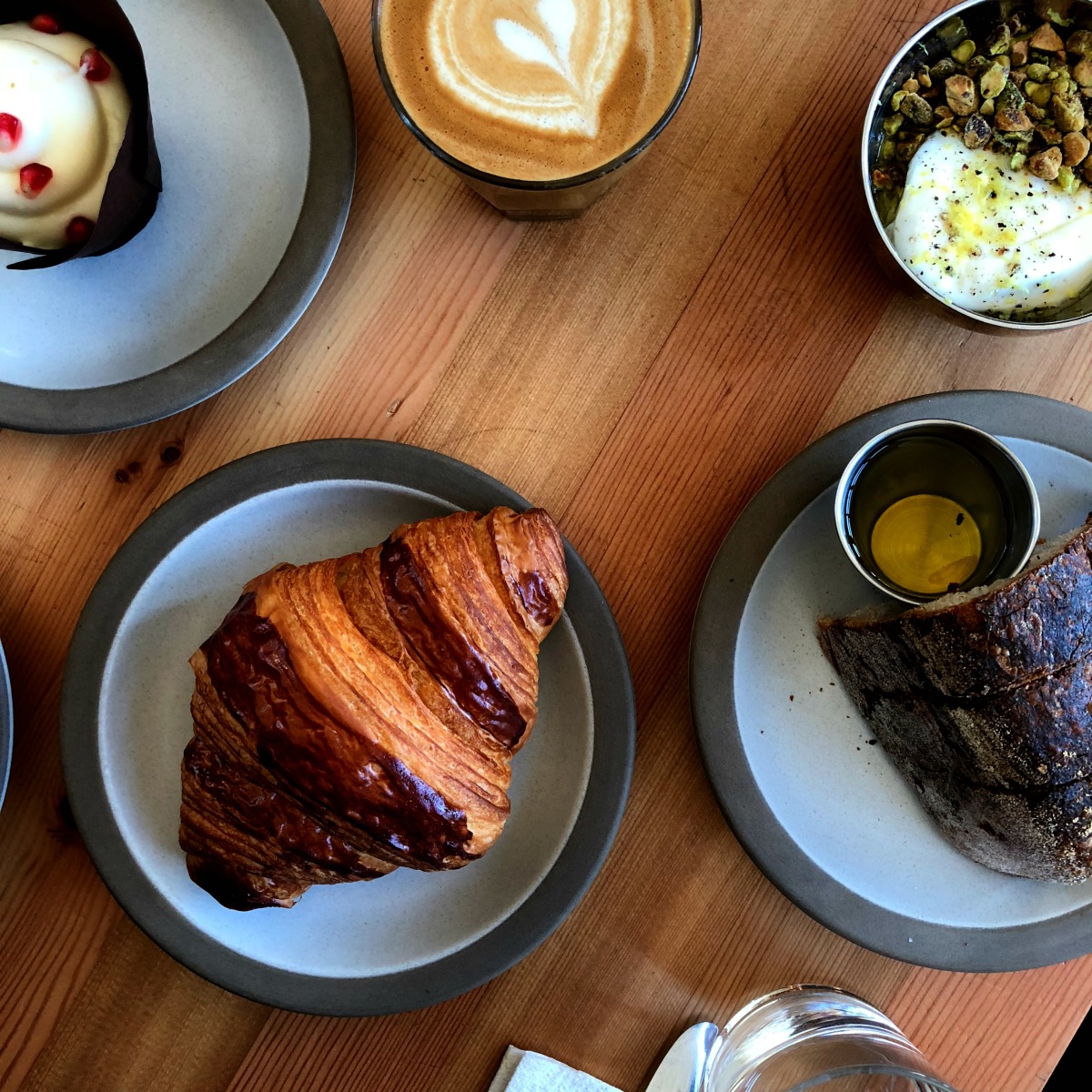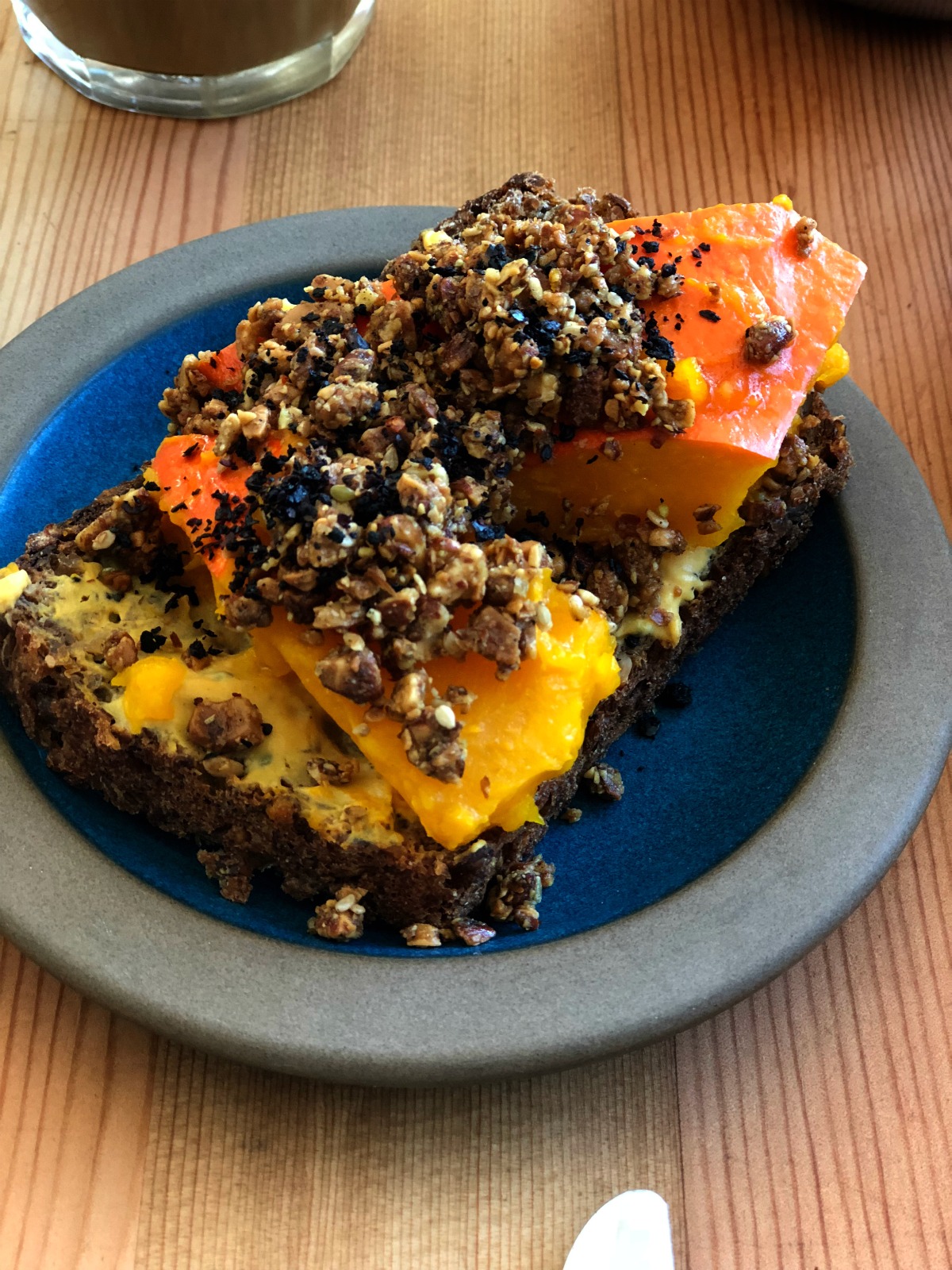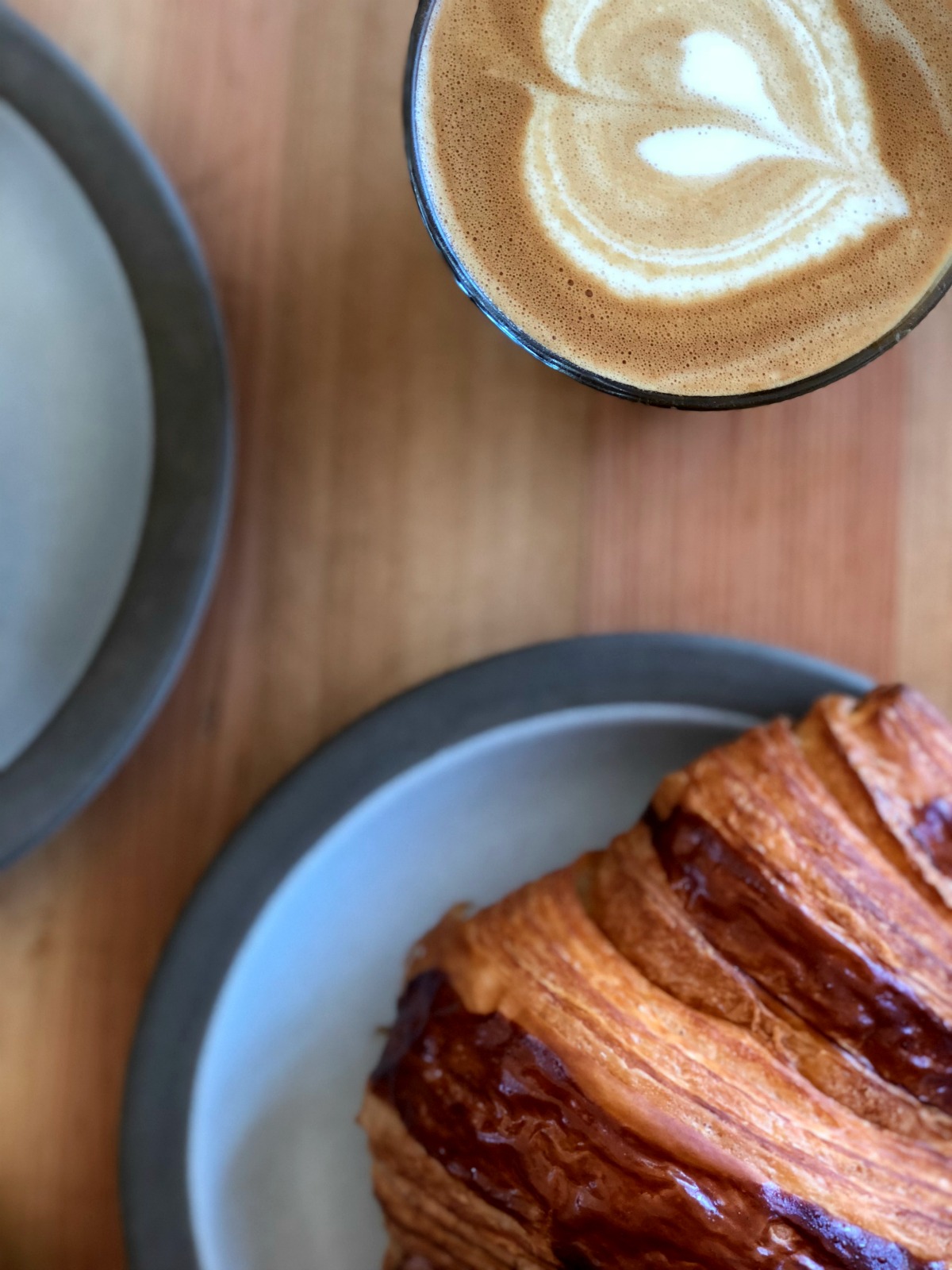 XO